Light reactive lenses, also known as photochromic lenses, are an ideal prescription sunwear solution for your patients, who are ultimately looking for more convenience in their daily lives. And yet, on average, 80% of your patients walk out of your practice without light reactive lenses. Here's how you can change those odds with Sensity Fast.
Lenses that fade back quickly, sell quickly
As you are discussing light reactive lenses with your patients, you will learn that many of them have either:


Had a poor experience in the past with previous light reactive lenses
Or have never even tried them at all
You've probably heard objections like these: "I don't want that on my lenses again because they take too long to lighten when I come inside," or "I don't want those, they fade back too slowly." Unfortunately, these responses are common to most opticians, and until recently, we didn't have much of an answer.

Overall, the photochromic lens market has been stuck below 20% for the past 10 years. How many more light reactive lenses do you think you could sell if we could speed up the fadeback time by 25%? Or even 35%?

Until now, it was difficult to fight fadeback times because most light reactive lenses have a comparable fadeback time. With HOYA's new Sensity Fast light reactive lenses, you can expect a fadeback 47% faster than any leading competitor on the market*.
Sensity Fast lenses answer the call and improve patient satisfaction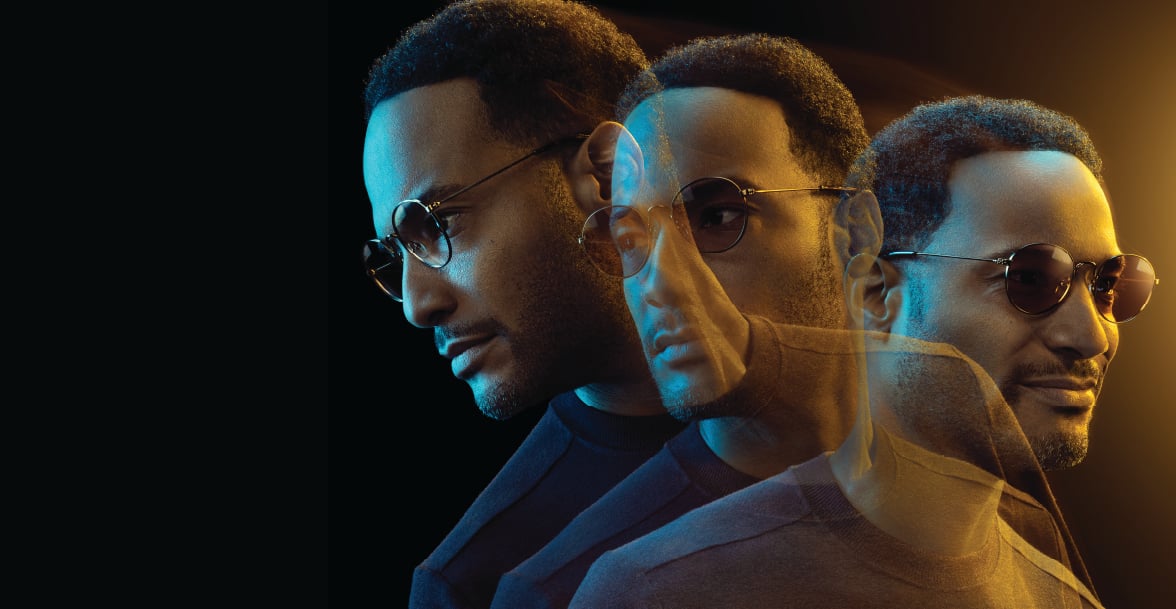 According to an internal study, the number one reason patients dislike wearing light reactive lenses is that during the first 5 to 10 minutes after returning from outdoor conditions, their lenses remain too dark and they can't see clearly.
This problem was presented through independent studies and research, and HOYA responded with one of the most effective types of sunglass lenses: Sensity Fast lenses. With Sensity Fast lenses, you can now offer your patients the visual comfort they deserve and the performance they expect, while maintaining the UV eye protection found in light reactive lenses.
Sensity Fast lenses help to improve patient satisfaction in three ways:
Speed: Sensity Fast has a 47% faster fadeback than the leading competitor.

Innovation: Sensity Fast is an entirely new experience, standing aside from other light reactive lenses.

Quality: Sensity lenses, when matched with HOYA's lens technology, results in approximately 40% fewer remakes when compared to the leading competitor.
This is a powerful combination that will increase patient satisfaction and result in far fewer remakes or redo's. Sensity Fast lenses will allow patients to increase their vision experience while maintaining all the standard features that light reactive lenses have to offer.
Looking for more ways to communicate about prescription sunwear to your patients?
Conveniently and stylishly protect eye health with Sensity Fast lenses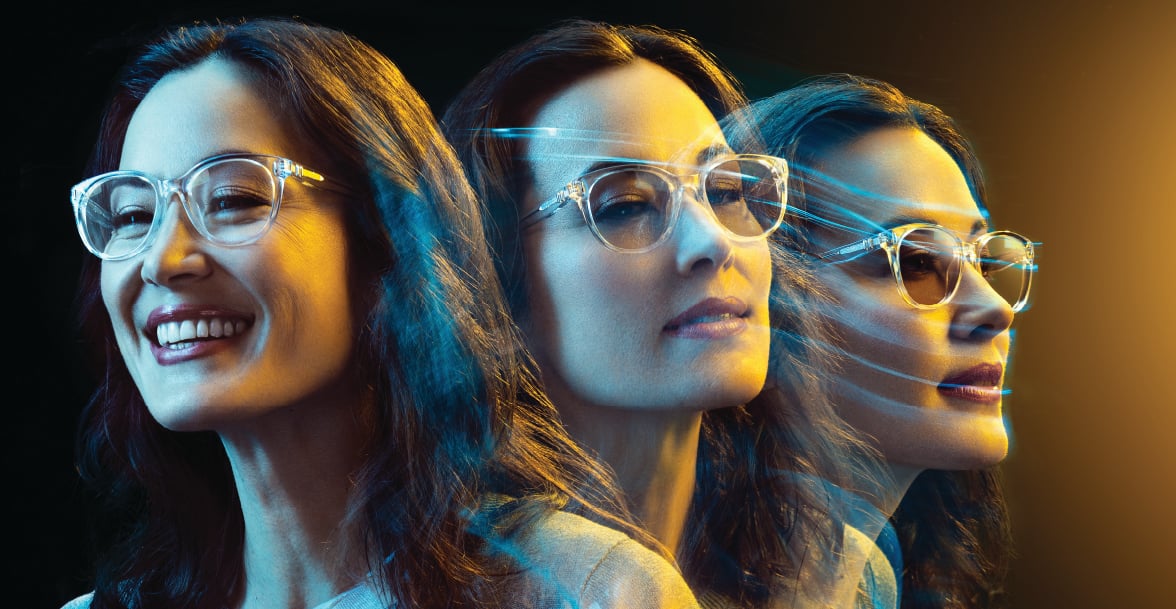 Although we have focused on increasing the fadeback speed of light reactive lenses by 47%, we haven't forgotten about the other primary concerns: protection, comfort, convenience, and style.
Eye health protection & comfort
Sensity Fast lenses still offer protection from bright sunlight when outdoors, causing less squinting and an increased level of comfort when compared to a clear lens. Most importantly, they offer 100% protection from harmful UV rays when outdoors and blue light protection when using digital devices indoors.
Convenience without sacrificing style
Sensity Fast lenses offer the convenience of carrying one pair of glasses for indoor and outdoor use, although a second pair of Coppertone Polarized lenses is recommended for the best sun protection when outdoors. Sensity Fast lenses return to a clear state when indoors providing your patients with the style they want as they move through various environments throughout their day.
Read more: Protect your patients' eyes with polarized sunglasses
Meet individual patient needs by adding Sensity Fast to your product portfolio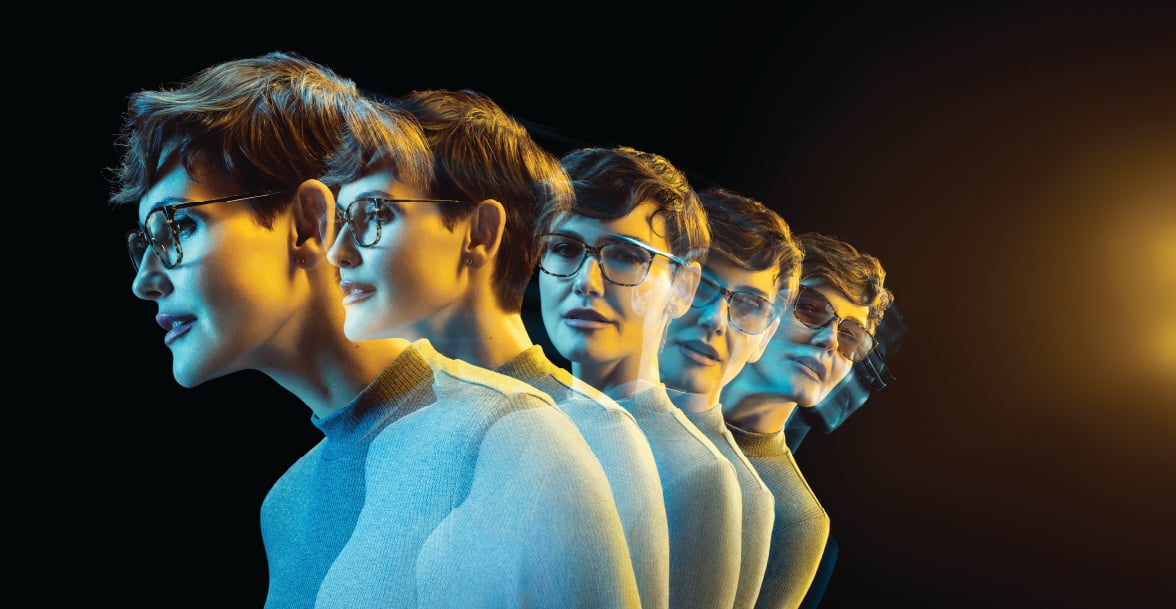 Adding Sensity Fast lenses to your product portfolio allows you to have a complete selection of light reactive lens options to meet any individual need, giving you the ability to say "yes" more often.
Sensity Fast lenses will give you the confidence you need to offer a light reactive lens to the most discerning patients and will also make the patient feel more confident in their purchasing decision. All of this allows for higher patient satisfaction, which will create more loyalty to your practice and a higher number of patient referrals.
Did you find this content helpful? Download the PDF below for a more condensed version and reference it as needed.
*Sensity Fast rapidly changes from dark to clear, achieving 47% faster fadeback than the top selling photochromic lens technology in the market by fading back to clear >1.7 minutes faster, and 77% faster fadeback than the original Sensity® lens by fading black to clear >6.6 minutes faster. Claims are based on internal testing across materials on grey lenses, being the most popular color, fading back to 70% transmission at 23°C.